No gifts, no time? My top five as-is presentable presents will enrapture, no wrapping needed:
R Nichols' Glisten Candle
While I loathe shivering (even the song Baby it's Cold Outside), I adore this ultra-chic ice skater-adorned candle with its subtle cinnamon, clove and blood orange scent. Glisten burns for 60 hours, long enough to warm the iciest heart. $38, r-nichols.com.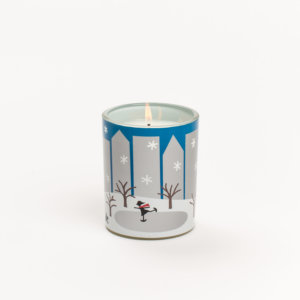 2. Laura Mercier Sweet Temptations
Beauty AND baked goods? Mercier is a marketing genius, sucker-punching us with its set of body crème, eau de toilette, shower crème and body wash. Whether the new, sensual Ambre Vanille or the comforting classic, almond coconut milk, we've fallen hard. Its animal print box easily subs for gift wrap. $75, lauramercier.com.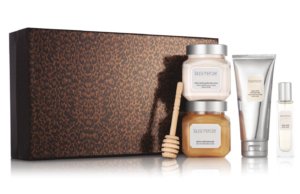 3. Farmhouse Fresh Skin Saviors
Whoopee! Rescuing budgets is this palette-pleasing trio of shea-butter hand creams: Whoopie! (as in cake), Rainbow Road (as in coconut and pear) and Fluffy Bunny (as in mint julep). $18, farmhousefreshgoods.com.

4. Jo Malone London Christmas Cracker
Chi chi and anything but cheap, this stocking stuffer may be too taste-tempting to surrender. That's especially true now. The bon-bon filled with travel-sized refreshing Basil & Neroli cologne, fruity Blackberry & Bay body wash and spicy Mimosa & Cardamom body crème already is sold out on some sites. Thank goodness for Bergdorf Goodman! $45, bergdorfgoodman.com.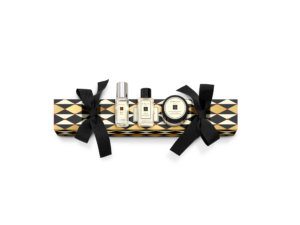 5. Clarins Tonic Candle
Tonic's scintillating packaging evokes champagne, and some will find its potent geranium, orange and spearmint blend intoxicating. Not to burst your bubble, though: For those sensitive to strong odors, this candle fizzles. $75, Clarinsusa.com.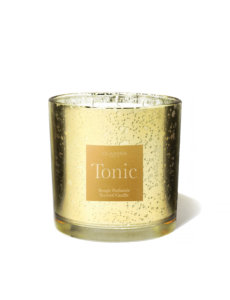 Save