Joy to the girls. The countdown to Christmas is on, via a British holiday tradition that's gained momentum in the U.S.: cosmetic-themed advent calendars – actually boxes with tiny doors marked for opening each day.
Regardless of religious preferences, the allure is clear. Beauty buffs and brands win, as consumers are introduced – and seduced – by 12- to 25-day samplers of a line's latest and luxe potions, cosmetics and candles.
Hard to resist: Each day offers a surprise, and calendars – as low as $49 — are a far more affordable way to gather travel-sized toiletries than a stay at a five-star hotel.
"Ours sold out within an hour of posting it. That shows the appetite for the advent calendar," says Elemis USA publicist Lisa Bobroff.
While wait lists are not as long as those for the Hermes Kelly bag, bargain British skincare giant Boots No. 7 purportedly has 100,000 people queuing for its $40 calendar.
So it's time to stock up for 2018 – or explore eBay.
BEST STAR VEHICLE: CHARLOTTE TILBURY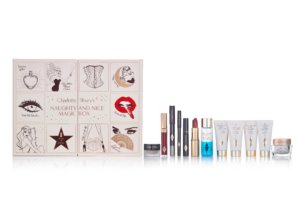 WHY BUY: Tilbury, a British makeup artist to Jennifer Lopez, Penelope Cruz, Salma Hayek, Amal Clooney, Kate Moss and other supes (supermodels) is Selfie-savvy, providing a full-face makeover.
PERKS: In addition to clay masque, eye-shadow and mascara, drawers of Tilbury's Limited Edition Naughty and Nice Magic Box reveal her biggest hits: Magic Cream (an anti-aging moisturizer), Wonderglow (a light-reflecting makeup primer), Supermodel Body (a slimming body shimmer), Lip Lustre in Unleash Me (a high-shine lipgloss in trendy plum), and all-time temptress Matte Revolution lipstick in Walk of Shame (a long-lasting lipstick in a berry rose suiting most complexions).
DAYS: 12.
PRICE: $200, charlottetilbury.com.
BARGAIN: Generous-sized samples and a case that can double as a jewelry box.
BEST SCENTS: ATELIER COLOGNE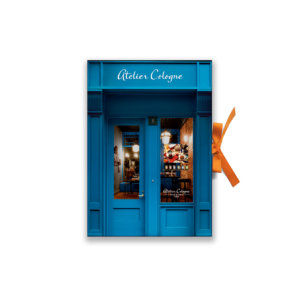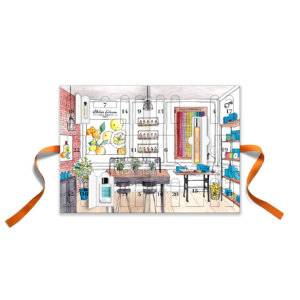 WHY BUY: This fragrance wardrobe – using natural essential oils from Grasse, France — suits many moods and climes for men and women.
PERKS: Three full-size soaps, plus travel spray cologne and perfumes including Orange Sanguine, Vanille Insensée and Vétiver Fatal
DAYS: 24.
PRICE: $49, Sephora.com.
BARGAIN: $145 value.
BEST SKIN SALVATION: ELEMIS
WHY BUY: For the cost of many facials, recipients get a radiant complexion for the holiday season.
PERKS: Hydra-Nourish night cream, Gentle Rose Exfoliator, Papaya Enzyme Peel and Pro-Collagen Hydra-Gel eye masks and cleansing balm.
DAYS: 24
PRICE: $235, Elemis.com/US.
BARGAIN: Glowing skin.
BEST TINY TREASURES: DIPTYQUE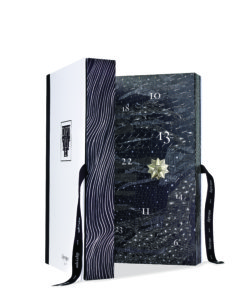 WHY BUY: The Parisian parfumeur uses the best herbs and ingredients to create its scents.
PERKS: Aromatic candles, eau de toilettes and skin and body care. French artist Philippe Baudelocque designed the constellation-oriented calendar, offered exclusively this year.
DAYS: 25.
PRICE: $390, diptyqueparis.com.
BARGAIN: a 2.5 oz. candle.
MOST VARIED: CLARINS
WHY BUY: The French skincare line mixes it up: full-size and mini skincare, mascara, bronzer — plus bracelets and a keychain.
PERKS: Brand blockbusters, including Cleansing Milk and full-size Beauty Flash Balm and Supra Volume mascara.
DAYS: 24.
PRICE: $125, clarinsusa.com.
BARGAIN: $218 value.
MOST RELAXING: RITUALS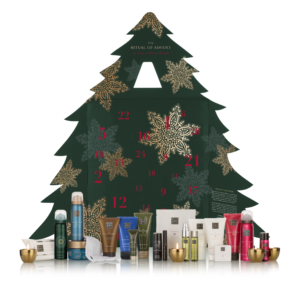 WHY BUY: Escape the holiday hustle with a tree-shaped calendar hiding calming extracts behind each door.
PERKS: Brand bestsellers, Magnesium Bath Crystal sachet, Ritual of Ayurveda Hand Lotion, plus a scrub glove and four limited-edition candles made exclusively for the calendar
DAYS: 24.
PRICE: $79, Rituals.com.
BARGAIN: $155 value.
MOST TRESS OBSESSED: MOLTON BROWN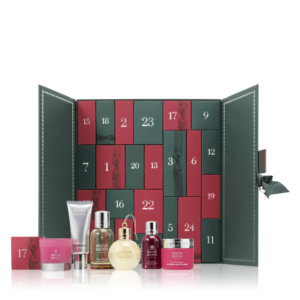 WHY BUY: The silver-foil adorned red and green calendar is opulent. So are bath, body, hair and home fragrances.
PERKS: Hand exfoliator, body washes, shampoo, deep conditioning hair mask in nine scents, topped off with two full-size eau de toilettes.
DAYS: 24.
PRICE: $250, MoltonBrown.com.
BARGAIN: Traditional holiday cheer.
BIGGEST SPLURGE: JO MALONE LONDON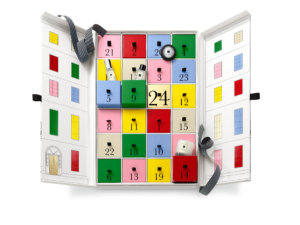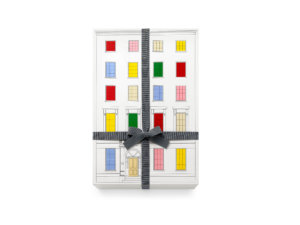 WHY BUY: The calendar itself exudes bold Brit fashion designer Jonathan Saunders' playfulness, while doors reveal candles, colognes, scrubs and other treats in new and popular fragrances.
PERKS: Sweet Almond and Macaroon Candle, Red Roses oil.
DAYS: 24.
PRICE: $450, JoMalone.com.
BARGAIN: Limited-edition and elusive.