IN THE NICK OF TIME
Still looking for pampering gifts that dazzle and are perfect fits for beloved family and friends — and, who knows, perhaps a little something for yourself?
My favorite holiday gifts for 2018 are:
MAIS OUI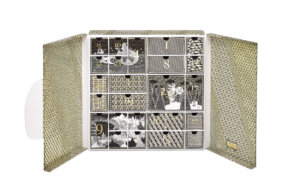 If you hate wrapping and your Francophile loves little delights – Diptyque's Advent Calendar is a must. This beautiful advent-containing box can be presented as is – and won't disappoint. The calendar reveals day by day 25 December surprises, such as Diptyque's lovely eau de toilette sprays, mini candles, body pampering and face creams. The magic happens, as it should, Christmas Day when the last drawer reveals an extra special surprise.  $425, www.diptyqueparis.com.
A GIFT AS SPARKLING AS HER CONVERSATION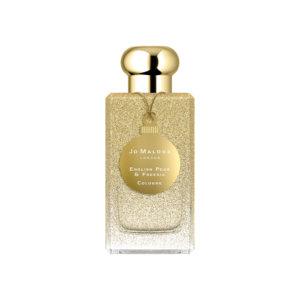 Dazzle her with Jo Malone London English Pear & Freesia cologne in a bottle glossed with gold – and likely to be displayed for years to come, $140 for 3.4 oz, jomalone.com.
FOR YOUR COOLEST PAL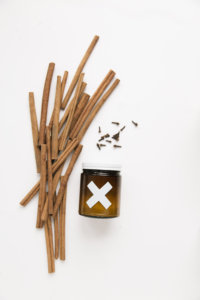 If she is so hip it hurts on the outside, but secretly a traditionalist on the inside, she'll love Buffalo Wax candles. The recyclable box is plain cardboard, the amber glass jar is sleek with minimalist wording, but inside, wow. The American-made soy candles are guaranteed unisex people-pleasers, with such scents as cinnamon and clove that take anyone back to fond memories from childhood at the holidays, $22 for 9 oz.; $34 for 16 oz. double wick candles, www.WaxBuffalo.com.
DEAR SANTA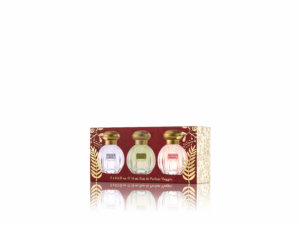 Let's be honest. Above all, I hope to find Tocca under my tree. I love the subtle aromas and the sumptuous creams. Hard to disappoint if you bestow one of the holiday sets of hand creams, in classic scents with hints of blood orange, green apple or lemon,  such as Cleopatra, Stella or Florence. Or light up your blogger, er, giftee's life with a vanilla and nutmeg Tahoe candle. (Hint, hint.) Trio of fragrances, 0.5 fl. oz each, $45. Set of five creams, 1.5 oz each, $34. Candles, 3 oz., $20; 10 oz., $42.  And, though Dec. 18, there's 25 percent off for using the code LASTMIN25, www.tocca.com/collections/holiday-2018.
CHOCOHOLICS WILL REJOICE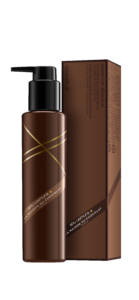 The collaboration of Shu Uemura x La Maison du Chocolat is genius. Essence Absolue Nourishing Protecting Oil pampers hair with moisture and nutrients. And there's the chocolate aroma and graphically gorgeous box. It remains to see whether I can release my grip and give it to the person for whom I bought it. $69 for 5 fl. oz., www.Shuuemoraartofhair-usa.com.
SWELL SMELLS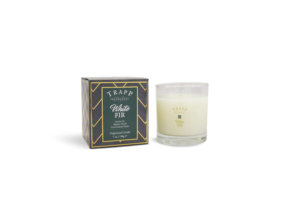 Trapp Candles are all about the aroma. Even a votive candle's scent fills a room, thanks to high quality ingredients from top fragrance houses. That will put most in a festive mood, though the scent-sensitive may find them too strong. Seven holiday specials include Lemon Sugar Cookie, Hearth (autumn leaves, wild black currant and crushed nutmeg) and Holiday (cinnamon, spiced raisins and bourbon vanilla). Buy four and you get the fifth free. 7 oz., $29, trappcandles.com.
IT'S A JOLLY HOLIDAY WITH IT! COSMETICS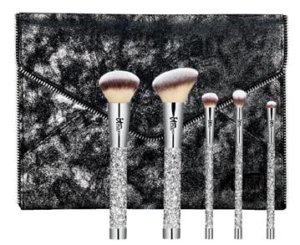 Your best bud — or perhaps you yourself — will rock this clutch, an Ulta exclusive. Open it and you'll find full-size brushes to great blush, foundation, shadow and other It! Cosmetics Make It a Night brushes to make face through the New Year. The sexy six-pack is a $96 value at $48. And use these codes for bargains: CYBER25 and GIFT4U, www.Ulta.com
A RETURN TO SPRING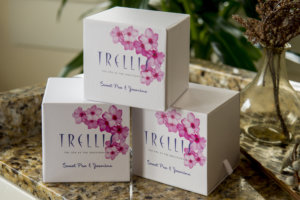 Exclusively at The Houstonian Hotel, Club & Spa, Trellis Spa's Sweet Pea and Jasmine candle has a fresh and uplifting scent, perfect for your loved one who faces winter reluctantly. She'll get a taste of the season to come and a reminder of massages and facials past! $30, www.Houstonian.com.
LET THERE BE LIGHT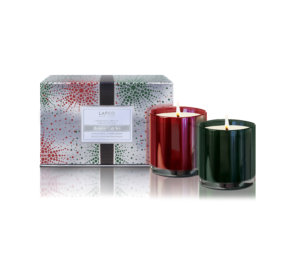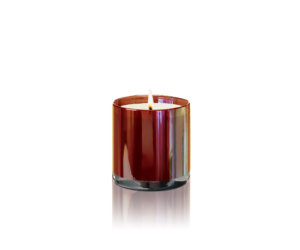 LAFCO's lovely gift set pairs a fragrant duo: Winter Balsam and Crimson Berry, encased in gorgeous glass you can reuse. (Just put the barely there candle in the freezer and the wax will glide out.) $80, LAFCO.com.
PAMPERING WITH PURPOSE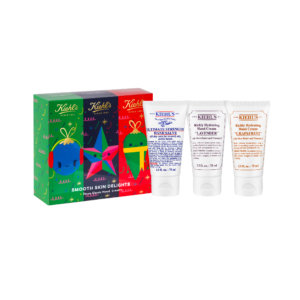 As in years past, 100 percent of Kiehl's profits from the holiday collection goes to a worthy cause: Feeling America, the nation's largest domestic hunger-relief charity.
The Smooth Skin Delights trio includes: cult favorite Ultimate Strength Salve, and two scented hand creams, in relaxing lavender and refreshing grapefruit.
And it's a deal for you too, $35 for a trio worth $46, 2.5 oz. each tube,  www.Kiehls.com.
UNMASKED GENEROSITY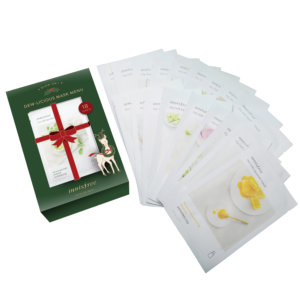 Act fast. These Korean beauty masks are a #CyberMonday must: Dew-Licious Mask Menu samples the line with 18 sheet masks, including cucumber, green tea, aloe and bamboo. It's a $32 value and a steal at $23.  Part of the proceeds go to City Parks Foundation's Green Girls, supporting the work the group does with middle-school students, us.innisfree.com.
THE ULTIMATE STOCKING STUFFER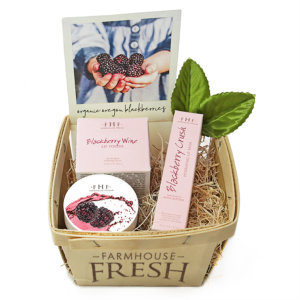 Farmhouse Fresh's Blackberry lip polish and lip balm deliciously fight winter-parched lips. Texas proud, the brand blends Texas Merlot and Oregon blackberries, $30, www.farmhousefreshgoods.com.
HOLIDAY HEROES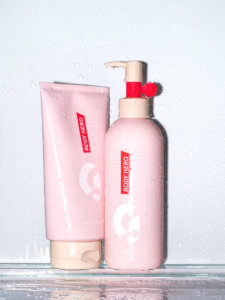 The Body Hero Duo cleans and hydrates skin parched by indoor heating, $35. www.Glossier.com.