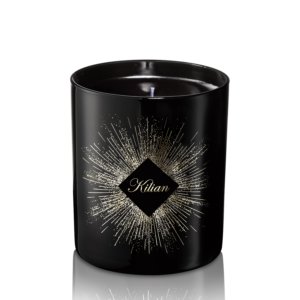 GIFTS THAT ARE BEAUTIES IN THEMSELVES
By MICHELE MEYER
I love lingering in beauty and home gift stores. (A shout out to Kuhl-Linscomb in Houston!) The aromas, the graphics, the packaging all contribute to my gift-shopping choices.
Here are a few musts and wise buys — on all counts:
DIPTYQUE DO SON AND TUBEROSE SURPRISE POCKET SET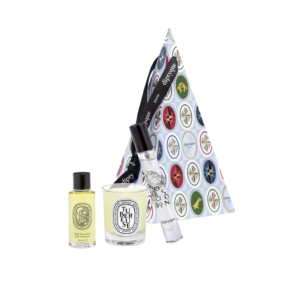 Diptyque speaks your language if you crave comfort, good fortune and safety in the world in which we live. Its latest collection centers on not just smelling but feeling great.
Its Christmas tree ornament contains travel sizes of new Do Son blend of tuberose, orange blossom and jasmine in eau de toilette (75 ml); Do Son shower gel (15 ml); and tuberose scented candle (35 g).
GIVING THANKS FOR: Packaging with the charming art of German illustrator Olaf Hajek for some gifts.
GREAT DEAL: Samples come with every online order.
TO BUY: $45, diptyqueparis.com.
KILIAN HOLIDAY SCENT OF WINTER CANDLE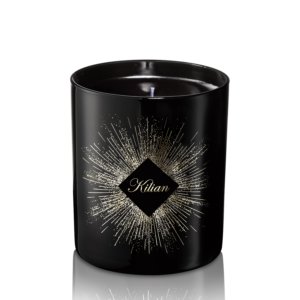 This newly issued candle is so gorgeous that if I were to receive it (honey, that's a hint), I couldn't bear to light it.
GIVING THANKS FOR: It matches many fashionista wardrobes and home decors. And the glazed chestnut aroma is delightful.
GREAT DEAL: Like you need one?!
TO BUY: $85, bykilian.com.
JO MALONE LONDON ORANGE BITTERS COLOGNE AND CANDLES
A blast of summer past will warm up the holidays, with Jo Malone London's new Orange Bitters, a delicious mix of bracing orange, sensual amber and earthy sandalwood.
GIVING THANKS FOR: The sleek, cheeky Jonathan Saunders packaging.
GREAT DEAL: Sample classic aromas with four minis with your purchase of $100 or more. Code: BLKFRI. Gift includes: Orange Bitters Cologne (9 ml), Wood Sage & Sea Salt Cologne (9 ml), English Pear & Freesia Body & Hand Wash (15 ml) and Lime Basil & Mandarin Body Crème (15 ml).
TO BUY: Cologne, $144 (100 ml); or candles, $220 (600 g) and $72 (200 g), jomalone.com.
KIEHL'S MERRY MASKING TRIO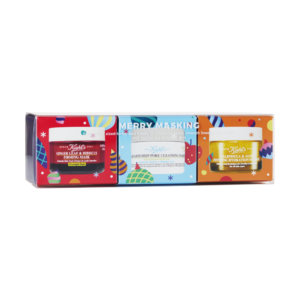 Who doesn't want to look their best for 2020? A trio of masks target skin concerns: Rare Earth Deep Pore Cleansing Mask, Calendula & Aloe Soothing Hydration Mask and Ginger Leaf & Hibiscus Firming Mask.
GIVING THANKS FOR: A minimum of $100,000 of Kiehl's profits from the holiday collection will go to a worthy cause: Feeding America, the nation's largest domestic hunger-relief charity.
GREAT DEAL: Skin care and a noble aim for 20 to 30 percent off through Dec. 26. Code: JINGLE.
TO BUY: $39, kiehls.com.
IT COSMETICS HEAVENLY LUXE BRUSH SET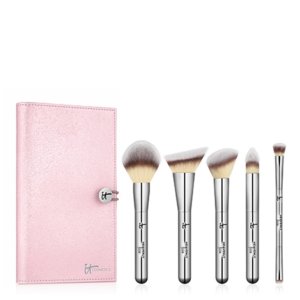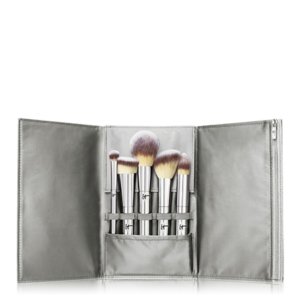 We all know traveling can be rough. But it also can be glamorous, thanks to this full-size makeup brush set in a sleek carrying case containing soft, silky foundation, concealer, powder, shadow and blush brushes.
GIVING THANKS FOR: Skincare innovations that make this line a beauty buff fave.
GREAT DEAL: Promo Code: THANKFUL for 20 percent off Nov. 29-Dec. 11, plus freebies when you spend over $50. Promo Code: LETITSHINE on #CyberMonday, 20 percent off Dec. 2, plus freebies when you spend over $70. Promo Code: ITCYBERWEEK, 20 percent off Dec. 3-8, plus freebies when you spend over $60.
TO BUY: itcosmetics.com, $75.
LAFCO NEW YORK LIMITED EDITION CANDLES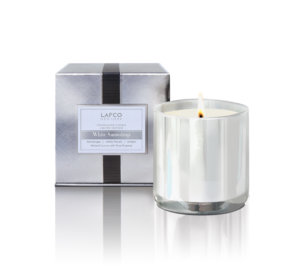 Warm up the house with these elegant soy wax candles in limited edition fragrances. Our favorite is White Snowdrop, a beautiful balancing act of bergamot, pineapple, tonka bean and musk.
GIVING THANKS FOR: Gentle aromas in gorgeous hand-blown glass containers.
GREAT DEAL: $80 for a pair of 6.5 oz. candles.
TO BUY: $17 (2 oz); $42 (6.5 oz); $65 (15.5 oz); $98 (30 oz, 3 wick), Lafco.com.
CANNUKA BODY CREAM, LIP BALM AND SKIN BALM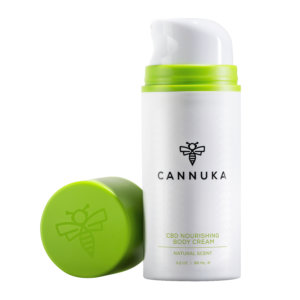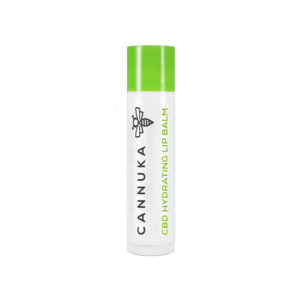 Nature calms and heals in the form of hemp-derived, omega-3-enriched CBD and sustainably sourced New Zealand Manuka honey.  Trios include body cream, skin balm and lip balm to hydrate and pamper.
GIVING THANKS FOR: There's nothing illegal about the CBD in Cannuka all-natural skin care.
GREAT DEAL: 30 percent off exclusive sets through Nov. 28, and 25 percent off Nov. 29-Dec. 2.
TO BUY: $45, cannuka.com.
WANDER CLOUD9 MINI LIPSTICK KIT
Why should your favorite wanderer have to limit her (or his) lipstick choices away from home? Four highly-pigmented mini lipsticks contain moisturizing camellia oil and mango seed butter. They come in neutral, mauve and berry shades.
GIVING THANKS FOR: Clever color names: Upgrade, Global, Getaway and Nonstop.
GREAT DEAL: Not only is the kit valued at $50 but you also get 20 percent off on orders $100 and below, code: BF20, and 30 percent for orders exceeding $100, code: BF30.
TO BUY: $30, wanderbeauty.com.
AROMATIQUE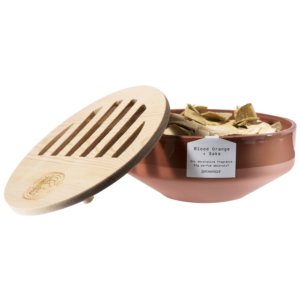 The choices seem limitless, with candles, potpourris, reed diffusers and pump room sprays. Scents range from bestselling The Smell of Christmas to sophisticated Blood Orange & Sake — or scrumptious Bourbon Bergamot.
GIVING THANKS FOR: So many choices, costing so little money.
GREAT DEAL: Containers are worth saving, whether they've got vented pine wood lids or speckled ceramic vessels.
TO BUY: $6 and up, www.aromatique.com.
Happy shopping!