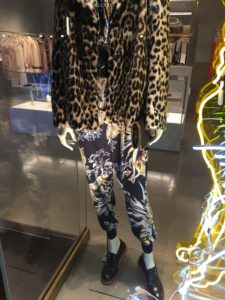 1. All sorts of wrong in one:  The almost-always tacky leopard print, clashing prints and over-priced, dry-clean-only sweatpants. Need I go on?
2. Vague, lazy hype in fashion stories. "Iconic," "timeless" and "kicky" are clichés for the clueless.
3. Trends that need to go away already, in fall 2016: Hot pants, jeggings (why look like a stuffed sausage?) and nude platform shoes (if you're short own it, rather than stumbling on stilts). And the hanging shirt tail — it's not cool. It's contrived — and sloppy.
4. Rompers. Take a hint from the old TV show Romper Room. It was for children!
— Call me couture's curmudgeon