LESSON: Dream it. Plan it. Do it. Just remember that it takes more than a magic wand to fulfill your fantasies. It takes hard work–and it's so worth it.
If fashion fixation had rehab, I would've been committed in childhood.
As the daughter of a fashion retailer, my gossip sheet was her trade newspaper, Women's Wear Daily. I adored and devoured its exquisite fashion sketches, snarky reviews and reports of bon mot battles between designers.
Like a computer, I became able to spit out who made an outfit and when.
So when WWD offered the opportunity, I signed up my mom to attend the runway shows in Europe. Surely, she'd be thrilled.
She was not.
I was 10—and grounded. From then on, she hid her WWDs in the garage—where I found them, just as I'd find Christmas gifts.
What I didn't do was give up. I clung to my ultimate fantasy: attend the Paris collections myself. And years later, I did.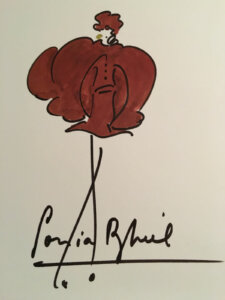 Ultimately, I covered fashion shows 12 hours a day in Paris, Milan and New York, then wrote reviews deep into the night for magazines and newspapers.
Am I griping? Are you kidding? I was in nirvana—especially when I wore comfortable shoes.
I've never understood how anyone could complain about being invited to watch the grand theater of glamazons gliding down runways, then being able to go backstage to interview the creators.
That's not to say the designers knew my name as well as I knew theirs. As if.
So at first I crashed the gates to the hallowed kingdoms of Seventh Avenue.
I even bought a fabulous hat just to get into one year's hottest ticket, Isaac Mizrahi's first show. And It worked.
A love letter won me a seat at my ultimate event: Geoffrey Beene's runway show. He'd recognized my ardor for what it was: educated and unabashed.
I soon discovered fashion editors were a traveling sisterhood, all in black. We spent so much time together that if all our clothes were thrown in a pile, we'd know which inky attire belonged to which editor.
But I did stand out—as a writer, editor and fashion photo stylist. My goal was to show garb for women of all ages and shapes. I kept it real and fun, even tabulating nipple sightings.
And I learned so much from the people I covered.
NEW YORK
I observed how New York designer Bill Blass skillfully worked any room. At cocktail parties, he'd observe from the sidelines and swoop in where he could have an intelligent conversation—or tap a well-dressed shopper's bank account.
Cher's costumer, Bob Mackie, was as kind as his smiling eyes, and Oscar de la Renta was such a gentleman—even when I nabbed him for an interview in a stairwell—while Carolina Herrera was class incarnate, with minions who served her water in a wine glass on a silver tray.
Badgley and Mischka–Mark Badgley and James Mischka–love what they do and each other. And it shows.
LONDON
London's Zandra Rhodes took me on a madcap race around the city as we chased her not-so-ex boyfriend before Rhodes welcomed me not only into her home but her workroom.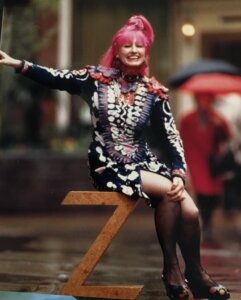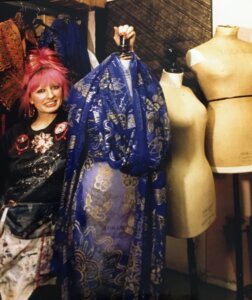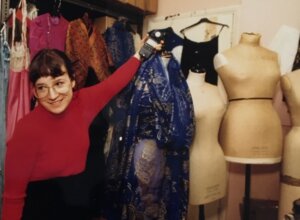 MILAN
Milan was a grimy city with impossibly snarled traffic. There, Dolce & Gabbana perplexed me by parading so much underwear, which they didn't even sell back then.
Then I realized what they did sell was the blazer or skirt with each look. They wanted to jolt the jaded press, so they used the oldest lure: sex.
Giorgio Armani's building had its own theater: a permanent snow-white runway, with three-tiers of alabaster benches at the sides. More than 100 looks would race by. My husband marvels how I can catch every detail speedily. But Armani trained me well.
I was so lucky to witness Gianni Versace wrapping up Milan's collections spectacularly, with the very best models, including the holy quartet of Cindy Crawford, Christy Turlington, Linda Evangelista and Naomi Campbell.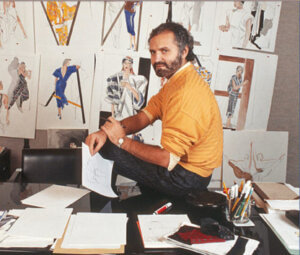 As for Paris, it was everything I'd dreamed. I saw the fragile yet gifted Yves Saint Laurent before he died.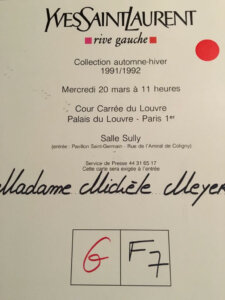 Meanwhile, Chanel's Karl Lagerfeld invited me not only to his shows but also into his atelier. The kaiser of courting controversy also was a machine, cranking out three brands each season. And perhaps most impressively, he had the most powerful woman in the room, Vogue editorial director Anna Wintour, wrapped around his once pudgy fingers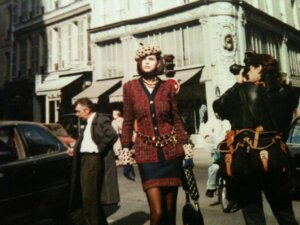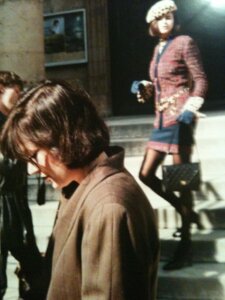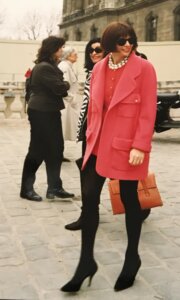 HEAVEN
But the highlight of the time I spent covering fashion remains a day with Beene in his atelier on New York's 57th Street.
To be in the presence of my all-time favorite and to watch him whip up gowns was amazing. This was someone who once presented his wares on dancers. Other designers traveled from Paris and Milan to witness his wizardry each season.
After my photographer shot a beautiful creature in a lace evening column, Beene balled it up in his fist. His customers could pack lightly. He also knew where on the body to flash a sliver of flesh that would flatter any woman.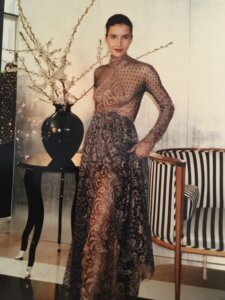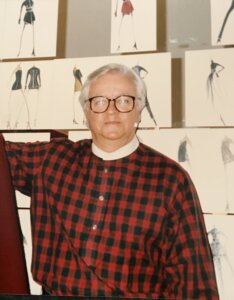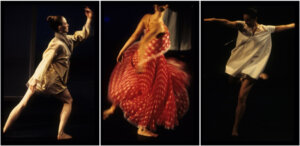 Then Beene sketched my own dress. Swoon. I framed the design. That was enough for me.
Heaven didn't have to wait. I'd already arrived.