When will fashion's revolving door — which just ejected Lanvin designer Bouchra Jarrar — slow down?
No time soon. "Fast fashion" rules – and I don't only mean Cos, Zara, Topshop,  H&M and Forever 21, which imperil high-end apparel's sales by ripping hemlines off runways and into stores at a fraction of the time and cost of designer versions.
But dépêche mode also drives the impatience of investors — who demand prompt profits, and pulled Jarrar from Lanvin after a brief two seasons.
Today's consumers are equally restless, always thirsting for new, new, new. And they want a quick fix: I see, I buy.
Not having experienced finer apparel's quality of fabrics and craft, they settle for things easily ordered online that always fit: shoes, handbags and accessories.
But there's so much more to fashion than what's fast. Like what?
Try fabulous.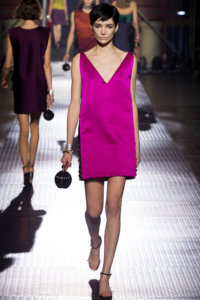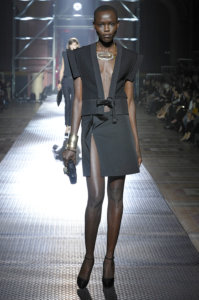 Lanvin, then designed by Alber Elbaz, who also was sent packing