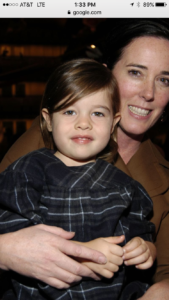 On some level, fashion is a façade — the one you choose to present to others.
New York accessories designer Kate Spade adopted a sunny smile, beehive and color-saturated wardrobe befitting her equally cheerful and bright merchandise.
Little did many know what she was masking, as evidenced by her suicide this week at age 55.
Neither that, nor her success, justify "insiders" and estranged relatives trashing her privacy, as happened recently with Meghan Markle.
Please let Kate Rest in Peace. She's earned it.