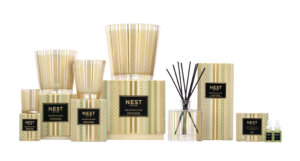 By MICHELE MEYER
We all have aromas that evoke joyous holiday memories—for me, cookies cooling on the baking rack, which isn't shocking if you know me.
Such sublime scents in candles, potpourri, diffusers and even skin masks are delights in themselves.
ANECDOTE CANDLES
I'm lit up about these candles, which are hip, clever and delicious—coveted qualities I seek in my work and life.
Anecdote Candles have cool attitude plus quality ingredients. Distinctive and unexpected, they are as MicheleMode as can be.
My adoration may exceed my generosity, so I can't guarantee the following will reach their intended destinations:
"Mistletoe: Smells Like a Silent Wingman," a decadent black currant and amber; "2021: Smells Like Not Soon Enough," a heady bergamot and oud; "Bottomless Mimosas: Smells Like Good Vibes and Fresh Gossip," a bracing citrus and bergamot; "Flannel and Fedoras: Smells Like a Road Trip to Portland," steeped in oakmoss and amber; and fig-laced "Adulting: Smells Like Early Nights and Steady Paychecks."
Each candle is hand-poured coconut-soy wax of natural ingredients with no additives, dyes or preservatives.
DO TELL: Ultimate hip chick Zosia Mamet of Girls and Mad Men is mad about "Mistletoe."
WISE BUYS: These scents have centsability, due to their high style and low price.
SHOP: 3.4 oz. 7.8 oz. or 9 oz., $14 to $34, anecdotecandles.com.
MALIN+GOETZ CANNABIS CANDLE
We're stoked to whiff this cannabis: Malin+Goetz's best-selling candles. Free of THC, the unforgettable fragrance is tempered with patchouli, muguet, bergamot, magnolia and black pepper.
This vegetable wax doobie has a cotton wick, and the 9 oz. candle lasts 60 hours.
WISE BUYS: You won't get high, but this goodie is legal in every state.
Plus, you save $15 by buying Get Lit, with both votive and full-sized candle, for $60.
SHOP: $20 for 2.35 oz. votive, $55 for 9 oz. candles, malinandgoetz.com.
ORVEDA EYE CONTOUR GELS
When we mask up, our eyes tell all: our stress, insomnia and age. So during the pandemic, pamper yourself (or a privileged pal) with Orveda's Eye Contour Botanical Gel or Biotic-Full Eyes Duo.
WISE BUYS: These eye openers are sold exclusively in the United States at Solaya Spa & Salon by The Houstonian. There, a 50-minute Orveda facial costs $175 and an 80-minute one $230.
SHOP: The Eye Contour Botanical Gel, $170 and Biotic-Full Eyes Duo, $89, solayahouston.com.
THE SCENT OF ORVEDA
If you want to get on Mother Earth's best side, you've come to the right gift.
These are easily the most planet-friendly candles made (by hand, naturally). Not only is the botanical wax 100 percent biodegradable, but so is the cellophane wrapping. Once the trio of candles tragically burn out after a total of 170 hours, you can use their shells as planters.
Orveda candles truly are guilt-free. No paraffin, mineral oils bee's wax or plastic went into them.
And the aroma is heavenly, evoking Orveda spa treatments. Think sweet yet tart, with a hint of wood from green cardamom and pettigrain. Or take the selfish way out and book a facial at Solaya Spa & Salon to experience the serene smell.
We won't judge, unless you book the time we want.
Hand-poured, with unbleached, cotton wicks, we can thank fragrance master Fabrice Pellegrin of Firmenich.
And we do.
WISE BUYS: These are sold exclusively online.
SHOP: 29 oz. combined for small, medium and large candles, $295, orveda.com.
DIPTYQUE
We need fantasy right now, so we're grateful Parisian artist Ugo Gattoni takes dreamers on a magical journey with surreal cityscapes adorning a trio of limited-edition Diptyque candles.
The fragrances are equally enchanting. Floral Majesty spices up roses with clove, nutmeg and cinnamon; Amber Feather calms with amber tempered via orange, cinnamon and ginger; and Moonlit Fir invigorates pine with eucalyptus and peppermint.
Full-size candles have a 60-hour burn time.
DO TELL: Diptyque's disciples include Meghan Markle, Beyonce, designer Victoria Beckham, baller LeBron James, and actresses Kerry Washington and Kate Hudson.
WISE BUYS: Like you need one?!
SHOP: Votives, $40 for 70 grams, and standard, $78 for 190 grams, diptyqueparis.com.
REVIVE SKINCARE ART BOX
We believe skin care is something you should buy for yourself. Unless . . .
Unless you can find the perfect blend of beauty and art. This is it, thanks to artist Anya Kielar, whose sculptural work tops this five-piece gift set.
Your lucky recipient gets Foaming Cleanser Hydrating Wash, which nourishes skin rather than strip it while cleansing, 4.2 oz.; Moisturizing Renewal Cream Nightly Retexturizer, which buffs and renews with glycolic acid, 1.7 oz.; Moisturizing Renewal Eye Cream Ultra Retexturizing Hydrator, which plumps up and thus minimizes lines around the eyes, 0.5 oz.; Eye Renewal Serum Firming Booster, which tightens and brightens the eye area, 0.05 oz.; and Fermitif Neck Renewal Cream Broad Spectrum SPF 15 Sunscreen, which firms while protecting, 2.5 oz.
WISE BUYS: The set is a savings of $160, versus buying its pieces individually.
SHOP: $575 for a $735 value, ReViveSkincare.com, saksfifthavenue.com.
BYREDO
We're wedded to this cult—er, brand. The merger of spectacular aromas and understated chic packaging makes the ultimate union.
Altar is warm and refreshing, with top notes of clove, a heart of ylang and carnation and a base of papyrus and Haiti vetiver.
DO TELL: The ultimate fashionista Kate Bosworth, Jennifer Aniston and Taylor Swift are fans.
WISE BUYS: Buy as many as you can as quickly as you can—or risk being stranded at the holiday gift altar next year.
SHOP: $85, byredo.com.
LAFCO
LAFCO tops our give-and-get shopping list most years.
This year's Spiced Pomander, White Maple Bourbon and Winter Currant are swell smells.
Even better, the cinnamon, orange and clove Spiced Pomander comes in caramel-colored hand-blown glass, and the chic heliotrope- and mandarin-laced Winter Currant arrives in cherry glass. The birch, cedar-tinged Frosted Pine debuts in a dazzling gold-electroplated vase. And let's be honest: The White Maple Bourbon captures the holiday meal I wish my mom could muster.
DO TELL: Turns out rocker chick Courtney Love and I have something in common. Who knew?
WISE BUYS: Votive trio of Frosted Pine, Winter Currant and Spiced Pomander, $48, a $3 savings. On Nov. 30 only, 25 percent off with code CYBER2020.
SHOP: Votive, 1.9 oz., $17; 6.5 oz., $42; 15 oz., $65; three-wick candles, 30 oz., $98; and reed diffuser, 6 oz., $48, lafco.com
LELAND FRANCIS
 You glow girl.
If your skin is as tired as ours, you'll be impressed by how a little kindness can go a long way. Leland Francis' The Rich Cream serves up suppleness and creates the perfect canvas for creator and makeup artist Dillon Peña's trademark natural look.
The secret to lit-from-within skin is powerhouse, nourishing and natural ingredients, including avocado, tamanu seed oil and fatty acids. Ceramides lock in the hydration.
FEEL GOOD FACTOR: The cream is vegan, clean and non-toxic.
DO TELL: Peña's clients include model Nina Agdal, Beyoncé, Nick Jonas, singers Bebe Rexha and Chloe x Halle and Facebook Chief Operating Officer Sheryl Sandberg.
SHOP: 2.3 oz., $89, lelandfrancis.com.
THE WHITE COMPANY
We're in heaven, having found The White Company's deliciously scented, beautifully packaged and reasonably priced potpourri, diffusers and candles.
Winter, a yummy blend of nine essential oils, cinnamon, clove and orange, puts us in the holiday mood—far more than the season itself.
WISE BUYS: 25 percent off through #CyberMonday with code MAGICAL25.
SHOP: Potpourri, $24, 25.5 oz.; votive, 2.6 oz and 18 hours burn time, $14; and diffuser, 5.1 fl. oz., $39. thewhitecompany.com.
KORRES PASSPORT TO GREECE SKINCARE SET
Travel seems so distant during the pandemic, but look ahead. Your skin will thank you, via Korres Passport to Greece Skincare Set. You or your would-be jet-setter can sample minis of the botanical brand's greatest hits that soothe, balance and brighten your skin.
Made in Greece of ethically sourced, organic plant actives, the kit includes deeply nourishing Probiotic Gel Cream (20 ml), vitamin C-rich Sleeping Facial, redness-calming Foaming Cream Cleanser (75 ml) and Pomegranate Resurfacing Mask (20 ml)  for that post-vacation glow,
WISE BUYS: Korres' Black Friday deal knocks 40 percent off prices for its gifts. Use the code GIFTSFROMGREECE at checkout. Otherwise, you get a $62 value for $54 at Korres.com and may be able to pay even less at Anthropologie.com.
SHOP: Korres.com.
FLAMINGO ESTATE CANDLES
Tuscany may be off-limits this year, but Flamingo Estate's Richard Christiansen captures its aromas via candles created from the fruits of his herbal garden and orchards above the hills of Los Angeles. Choose between Climbing Tuscan Rosemary, Heirloom Roma Tomato and Adriatic Muscatel Sage candles of vegetable wax with 60-hour burn times.
DO TELL: Martha Stewart, influencer Chrissy Teigen and interior designer Kelly Wearstler are said to flock to this brand.
WISE BUYS: Given their potency, you can permeate the room with a taste of Tuscany in less time than it takes to boot up your laptop.
SHOP: Candles, $45 each, $110 for set of three, flamingoestate.la.
LAKE & SKYE
Consider the musky fragrance of Lake & Skye's 11 11 candles and body oil a win-win. The subtle scent appeals to men and women alike.
The body oil also nourishes with apricot kernel and sweet almond oils enriched with anti-inflammatory vitamin E.
FEEL GOOD FACTOR: All products are vegan and free of parabens, sulfates, phtalates and palm oil. Candle wicks are undyed cotton and the wax is soy-based. Feeling lucky? Numerology inspired the name.
DO TELL: Fans include influencer Leandra Medine Cohen and "Game of Thrones" priestess Carice van Houten.
WISE BUYS: Lake & Skye's sole sale of the year–20 percent off–runs #CyberMonday through #GivingTuesday. And all year, one tree is planted for each order.
SHOP: Candle with 50-hour burn, 8 oz., $48; body oil, 3.4 oz., $48, lakeandskye.com, anthropologie.com, birchbox.com, ulta.com and amazon.com.
NEST NEW YORK
 We're thankful for these fragrance delectables that are so beautifully packaged we can skip gift wrapping. Noteworthy tantalizers of the season include: Holiday, with mandarin, pomegranate, cloves and a hint of vanilla and amber; Birchwood Pine, with pine, fir balsam steeped in musk and amber; and Blue Cypress and Snow, a crisp, woody cypress, juniper berry and smoked vanilla bean.
DO TELL: Another shocker. I'd never guess I'd be fighting Real Housewives of New York City's Carole Radziwill over the last three-wick candle. (Psst. They sell out fast.)
WISE BUYS: Beauty buffs will be impressed by boxed sets with an 8.1 oz. candle and 5.9 fl. oz. diffuser, cost $75 for a $90 value. Diffusers last 90 days; votives burn 15-20 hours; classic candles at 8.1 oz., 50-60 hours; and 21.2 oz three-wick candles, 80-100 hours.
SHOP: Votive candles, 2 oz., $16; classic, 8.1 oz., $42; three-wick candles, 21.2 oz., $68; and reed diffusers, 5.9 fl. oz., $48. NestNewYork.com, SaksFifthAvenue.com, Sephora.com.
THE FEELIST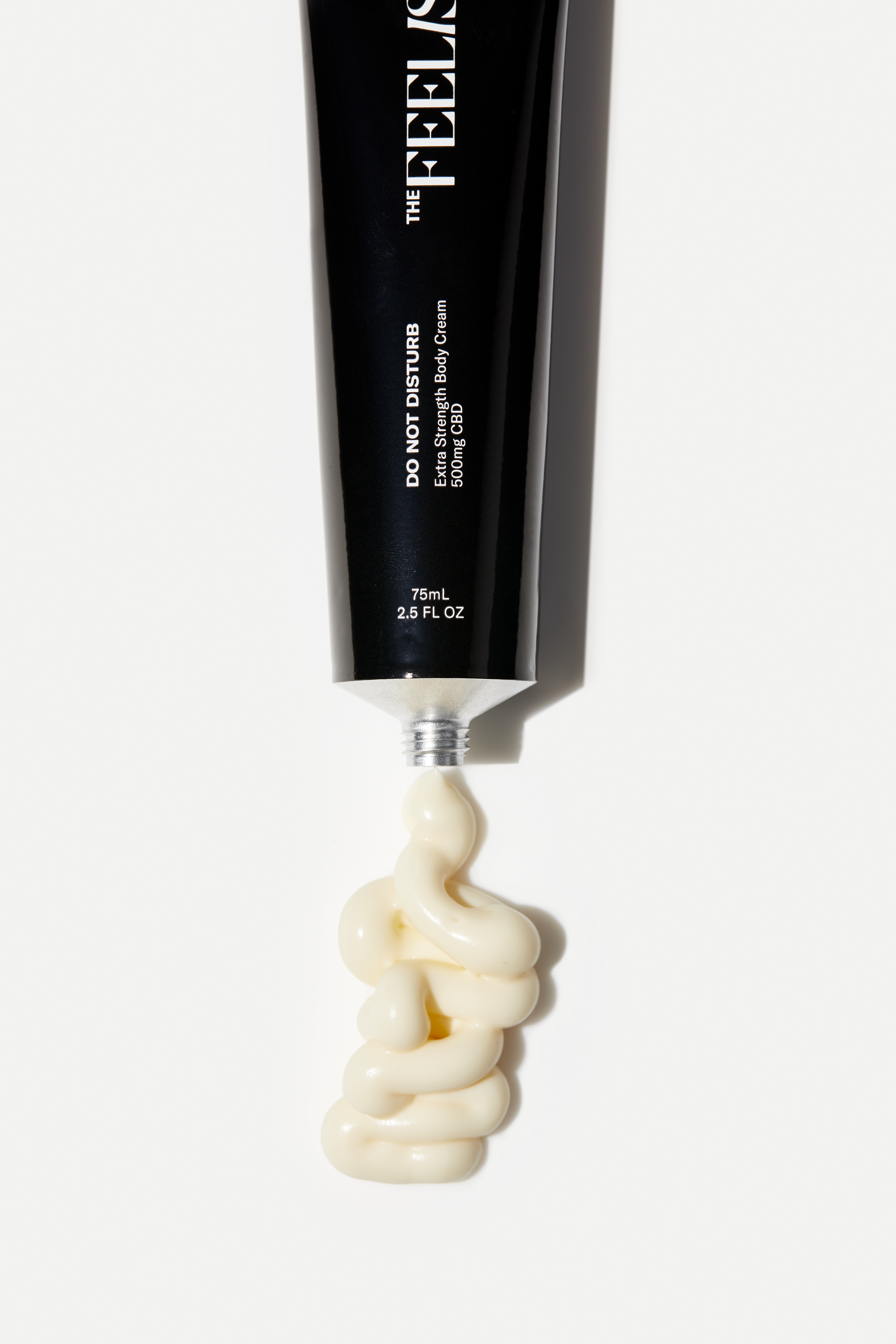 We're feeling gratitude – and perhaps a contact high — from The Feelist Radiant Face Oil, infused with 500 mg. Broad Spectrum CBD. It's a luxe, plant-powered way to start the day, with the super combo of soothing jojoba seed oil, moisturizing Marula oil, rejuvenating rosehip oil and smoothing and redness-fighting evening primrose oil. End the day by rubbing away swelling and soreness of those super gorgeous Christian Louboutin stilettos with Do Not Disturb Extra Strength Body Cream. It calms with lavender and vanilla essential oils, while battling bloat with mineral-rich Himalayan Pink Salt and Epsom Salt.
DO TELL: This brand new line has buzz, and not just due to the CBD.
WISE BUYS: Nov. 27-30 all products are 30 percent off.
SHOP: Most Wanted Radiant Face Oil, 1 oz., $98; Do Not Disturb Extra Strength Body Cream, 2.5 fl. oz., $78, feelist.com
ERIC BUTERBAUGH
This celebrity florist isn't subtle. Nor are his candles. They're as bold as his floral arrangements and personal style. And we love it.
DO TELL: Gwyneth Paltrow, Kate Hudson, Courtney Cox and Rachel Zoe find these candles noteworthy.
SHOP: 8.8 oz., $85, saksfifthavenue.com
AROMATIQUE
Aromatique's limited-edition candles and diffusers sold out as soon as they were launched.
Let that be a lesson to you. Scoop up the irresistible vanilla- and marshmallow-infused Gingerbread Brûlée, Bourbon Bergamot, Pumpkin Spice and Smell of Christmas potpourris, diffusers and candles while you can.
WISE BUYS: The vessels are gorgeous: slanted brass for votives and a choice of ceramic or cube, textured or metallic glass.
SHOP: $15-$45, aromatique.com.
KIEHL'S
Who doesn't want to look their best for 2021? Kiehl's Merry Masking trio of masks targets pores, dryness and dull skin: Rare Earth Deep Pore Cleansing mask, Avocado Nourishing Hydration Mask and Tumeric & Cranberry Seed Energizing Radiance Mask.
DO TELL: Naomi Watts and January Jones purportedly jones for Kiehl's.
FEEL GOOD FACTOR: Kiehl's uses recycled paper and glass to encase its goodies.
WISE BUYS: Your generosity extends beyond your gift list. A dollar from each sale benefits Feeding America, the nation's biggest hunger-relief charity.
SHOP: You get a $61 value for $40, Kiehls.com.
NATURA
Rich in essential fatty acids, Natura's Maracujá oil soothes and softens skin. A tempting trio is packaged as a gift set: body lotion, hand cream and Triple Phase Shower Oil. All are lightweight yet lasting, and delicately scented with passion fruit. Joyful art by William Santiago adorns the recyclable box.
FEEL GOOD FACTOR: This Brazilian beauty brand's wares are 100 percent vegan and packaged in 100% green plastic made from sustainably sourced sugarcane.
Not only is it all-natural but the brand is generous. For each purchase made in November, the brand will make a $3 donation to two charities that support diverse women: Outdoor Afro and Black Women's Wealth Alliance. The former connects Blacks with outdoor experiences and conservation, and the latter gives grants to lower income Black women to buy homes and start or grow their businesses.
WISE BUYS: This won't be the prettiest of presents. But you'd spend $61 to buy the items separately, with the lotion and shower gels costing $25 each and the hand lotion $11.
SHOP: Hand cream, 40 g.; body lotion, 400 ml. and shower oil, 200 ml; $48, naturabrasil.com.
INSIDERS' TIP: Many of these brands offer #BlackFriday and #CyberMonday deals — available now! Happy shopping!
All art courtesy of beauty brands